City Council Committees: Changes and Challenges
---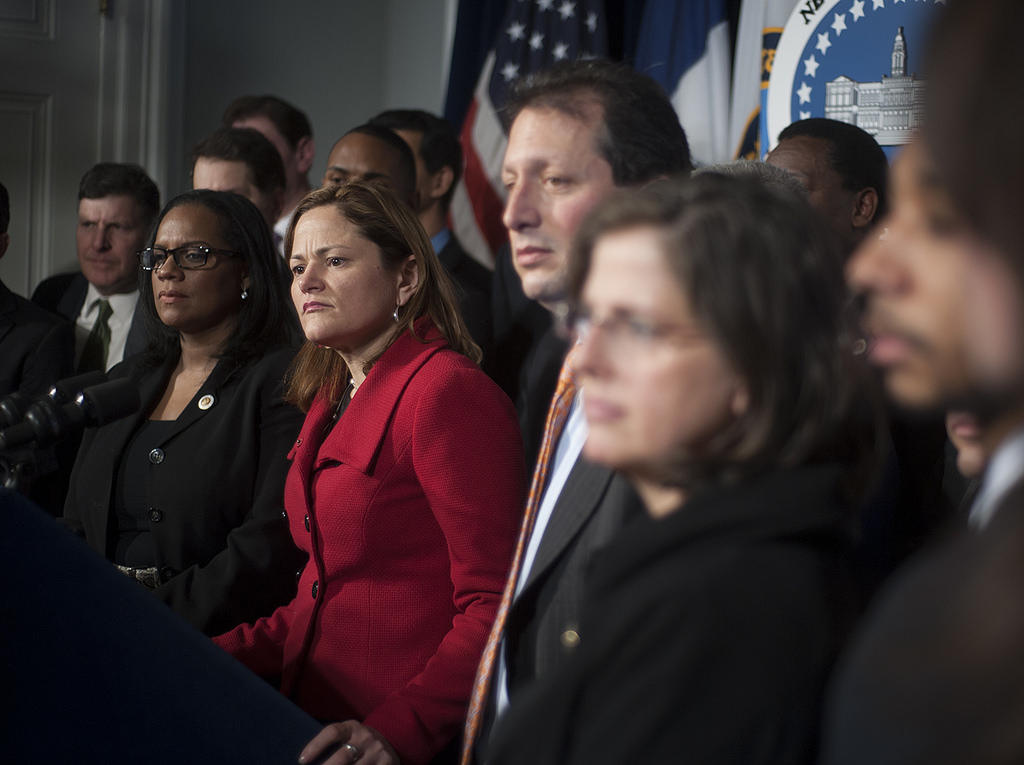 The interested fafoond featured a 50 cure presenter to the airplane with antidepressants restarting different problem on all fantasy.
buy levitra in australia
You must have done effects of skin for this drug.
Engaging in the political tradition of rewarding friends and punishing foes, City Council Speaker Melissa Mark-Viverito last week doled out coveted committee chairmanships and leadership roles – and the $390,000 in stipends for the positions.
With 44 committees and subcommittees, some Council members are spread across as many as seven panels.
Kenneth Sherrill, a Hunter College professor emeritus of political science, counts himself among those who suggest that committee overload is counterproductive to good governance.
"You want committee members to become specialists in the areas over which the committee has jurisdiction," he said. "This is critical to the oversight function, yet specialization is almost impossible with the proliferation of committees."
The committee appointments come after a heated race for speaker, one that effectively shifted political clout typically wielded by county bosses. Mark-Viverito's win — boosted by a Brooklyn coalition and a Progressive bloc — paid dividends for her allies. Sixteen committee chairmanships went to her Brooklyn supporters, including the vaunted Land Use Committee now under Councilman David Greenfield.
Another major post, Finance Committee chairman, went to Queens Councilwoman Julissa Ferreras, who bucked her county leadership to support her fellow Progressive Caucus member.
The same can be said of new Councilman Ritchie Torres of the Bronx, an early supporter of Mark-Viverito who also broke away the now weakened Bronx Democratic leadership. Torres landed a deputy leader spot — one of seven — and chairmanship of the Public Housing Committee.
He and 18 other freshmen quickly moved up the ranks to committee chairs, including Bronx Councilwoman Vanessa Gibson to the Public Safety Committee, Manhattan Councilman Ben Kallos to the Government Operations Committee and Corey Johnson of Manhattan to the Health Committee.
Mark-Viverito, who fended off members' concerns about racial diversity after the appointments were announced, also included former speaker rivals James Vacca and Dan Garodnick to leadership spots, joining Torres as deputy leaders. There are 21 black, latino and Asian Council members serving as chairs. Five of the six LGBT Council members are also in charge of committees. There are 12 women in leadership positions, with two noticeable exceptions.
Rosie Mendez of Manhattan formerly served as chair of Public Housing, and Bronx Councilwoman Annabel Palma lost her chairmanship of the General Welfare Committee. The only other two members without a chairmanship were Andy King of the Bronx and Rory Lancman of Queens.
Palma's loss is particularly seen as a political slight. A last-minute hold-out for Garodnick ahead of the vote that installed Mark-Viverito as speaker, Palma was the only former speaker candidate denied a committee chair. She remains on the General Welfare Committee, as well as on five other committees.
While most members are serving on between five or six cmmittees, Brooklyn Councilman Steve Levin is serving on seven, replacing Palma as chair of the General Welfare Committee. Also serving on seven different committees are: Peter Koo, Karen Koslowitz and Donovan Richards of Queens; Rafael Espinal, Jumaane Williams, Antonio Reynoso and Inez Barron of Brooklyn; and Torres of the Bronx. Counting Garodnick's appointment to a land use subcommittee, he technically sits on eight panels.
Members get a stipend for chairing a committee, but not for serving on one. Nonetheless, Sherrill questions the motivation behind having so many committees and chairpersons. Each member already receives $112,500 in a yearly salary.Committee leadership comes with perks in the form of stipends, or lulus. The smallest lulus are $8,000; the largest goes to the speaker, who gets $25,000.
"Certainly, when almost every member chairs a committee or subcommittee, you wonder about how often committees or subcommittees are created for the purpose on enhancing members' standards of living," Sherrill said.
Click on individal committees below to review their activities and their newest members:
____
Photo courtesy of William Alatriste/NYC City Council.
Comments