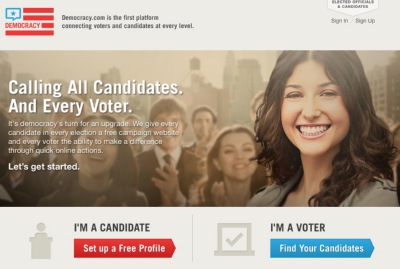 NEW YORK — An Internet presence is pretty much essential for any modern-day political campaign, whether it's as simple as posting updates to Twitter or a full-blown website with tools for collecting donations.
But at the local level, where races for City Council and other smaller races are fought and budgets are tight, it can be daunting for candidates to consider spending hundreds or even thousands of dollars on their digital brands. Many local candidates also don't have the necessary digital skills or manpower.
The challenge of taking advantage of digital technology has become significant enough that Google, Twitter and Facebook were holding a workshop yesterday afternoon to address questions from candidates .
A handful of companies have also begun to offer free and low-cost websites for budget-minded candidates to advertise their campaigns. Companies such as NationBuilder, NGP VAN and the recently launched Democracy.com say their goal is to nurture democracy in the digital age by connecting candidates and voters. Altogether they have thousands of candidates using their services.